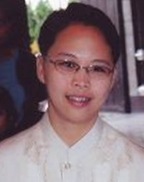 BREAKING NEWS….Arellano alumni wins SC 2009 Outstanding Clerk of Court. Atty. Remiebel U. Mondia, Pasay City RTC Br. 118 and Batch of Chiefs 2004 wins the Judicial Excellence award for a Single Sala as awarded by the Supreme Court in conjuction with the Society for Judicial Excellence. Atty. Mondia was also past President of the Association of Clerks of Court.
The final selection of awardees was undertaken by the Board of Judges composed of SC Justice Antonio T. Carpio, Justice Diosdado Peralta, Justice Pardo, Justice Gutierrez, retired SC Justice Carolina Grino-Aquino, retired SC Justice Santiago Kapunan, CA Presiding Justice Conrado Vasquez Jr., Dean Amado Dimayuga of the Judicial Bar Council, and Dean Cesar Villanueva of the Ateneo Law School.
See http://sc.judiciary.gov.ph/news for other details.