Welcome to Arellano University School of Law and its Web Page!
This site has been redesigned to better enable you to benefit from our offerings, be you a current member of the community, a potential new student, part of our extensive alumni/network, or an interested visitor.
Established in 1938, Arellano boasts of more than six decades of providing quality legal education. Under its new mission and vision, the School gives comprehensive and enlightened training to prepare its graduates for law practice and public service, and for law teaching and legal scholarship.
Our objective is to create global lawyers, practitioners who are deeply educated in the law, practice-ready, and devoted to service not only in the local but also the international community. Our law students are the center of all our decisions. The curriculum, library, use of technology, student services and other facilities all focus on the welfare of the more than 800 individual students who choose to enter the legal profession through our doors.
Arellano Law School is also a community - a place where students will spend some of the most rewarding years of their lives working together in an environment that asks that students contribute to each others' learning and leave the law school a better place than it was when they arrived.
During their years here, our students develop the global vision, a moral compass and ultimately the values that will enable them to help shape the goals of the communities that they will be joining upon graduation. Arellano Law School embodies the finest values of legal education a deeply held respect for the beliefs, ideas and traditions of others; an unending search for the fullest understanding of the law; and a dedication to the pursuit of environmental, social, legal and global justice.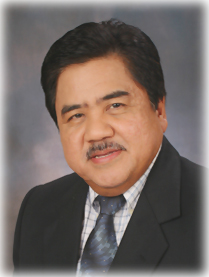 Atty. Mariano F. Magsalin, Jr.
Dean & Executive Director